Is Poshmark Legitimate?
The growing world of online resale is filled with many options for buying and selling fashion items. Poshmark is one of the most popular platforms in this space. Poshmark is an online marketplace that allows users to buy and sell new or gently used clothing, shoes, and accessories. At first glance, Poshmark may seem too good to be true. But just like any other online marketplace, there are pros and cons to using Poshmark.
On the plus side, Poshmark is an excellent platform for buying and selling fashion items. The interface is user-friendly, and the selection of items is impressive. You can also find fantastic deals on gently used or new items. And since Poshmark is a marketplace, you have the opportunity to negotiate prices with sellers. But is Poshmark legit? Let's find the answer by taking a closer look at the platform.
What is Poshmark?
First off, it's essential to understand what Poshmark is. Poshmark is a well-established online marketplace. It's similar to other popular marketplaces like eBay and Amazon. But instead of selling a variety of items, Poshmark specializes in fashion. Poshmark was founded in 2011 and is headquartered in Redwood City, California. The company has raised over $160 million from investors, including GGV Capital, Baseline Ventures, and Kleiner Perkins.
The vast majority of items on Poshmark are secondhand clothes, but there are also new items for sale. Poshmark is a great place to buy or sell fashion items because it's easy to use and has many things to choose from. Counterfeit items are not allowed on Poshmark. All the policies and community guidelines are designed to ensure that only high-quality fashion items are sold on the platform.
Is Poshmark Legit?
Now that you know a bit about Poshmark, you might wonder if it's a legitimate website. The short answer is yes; Poshmark is legit. It's a safe and reliable marketplace where you can confidently buy or sell fashion items. For buyer protection, Poshmark offers a money-back guarantee on all transactions, so you can shop with peace of mind knowing that you can get your money back if something goes wrong.
Poshmark is also a great platform for sellers. With over 70 million active users, it's one of the largest and most popular fashion marketplaces. This means that there's a good chance you'll be able to find buyers for your items, and you can make some decent money in the process.
Of course, like with any online marketplace, risks will always be involved. There's always the possibility that you could run into a scammer or dishonest seller. But as long as you take some basic precautions, such as only dealing with reputable sellers and buyers and reading the reviews before making a purchase, you should be able to avoid any problems.
A Poshmark seller recently learned this the hard way when she was scammed out of $2,500. She's now sharing her story as a warning to other users.
How Safe Is Poshmark For Buyers?
Buying used clothes online can be a bit of a gamble. You never know what you're going to get, and there's always the possibility that the item won't arrive. No one wants to waste their hard-earned money on a dud of a deal, so it's essential to do your research before committing to any purchase, especially if you're buying from a site or app you're unfamiliar with.
Poshmark is one of the most popular sites for used clothing and accessories, but is it legitimate? And more importantly, is it safe to buy from? For a successful and stress-free online buying experience, there are some essential things you need to know:
Protect Your Money
Only pay through the app with any online purchase; you should never pay for an item outside the buying platform itself. Poshmark offers buyers protection through a money-back guarantee, but only if the purchase is made through their app.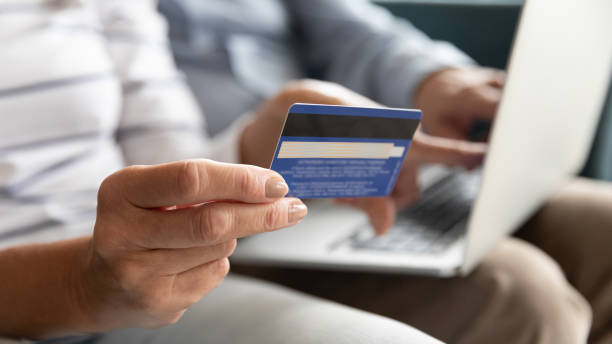 So if a seller tries to get you to pay them directly, whether it's through PayPal, Venmo, or any other method, know that this voids the guarantee, and you're risking being scammed. A credit card company may be able to help you dispute fraudulent charges, but there's no guarantee they'll be successful.
Check The Seller's Rating
Before buying anything on Poshmark (or any other site), look at the seller's rating. This is displayed as a percentage next to their name based on delivery time, the accuracy of the item description, and buyer satisfaction. A high rating is a good indicator that you're dealing with a reputable seller, but even then, it's always best to err on the side of caution.
If something seems too good to be true, it probably is. Negative reviews and feedback should be a significant red flag and make you think twice about doing business with that person. A legitimate seller will have nothing to hide, so it's best to walk away if you see something shady.
Beware Of The Brand New Seller
A brand new seller on Poshmark (or any other site) may be completely legitimate, but they're also more likely to be a scammer.
If you're looking at an item from a new seller, take extra care to review their rating and feedback carefully before committing to a purchase. Once again, if something seems too good to be true, it probably is. If you're unsure about a seller, it's always best to avoid caution and find someone else to do business with.
Protect Your Privacy
When creating an account on Poshmark (or any other site), use a unique username and password that you don't use for any other online accounts. This will help protect your personal information if the site is hacked. In addition, never give out your personal information, such as your home address or phone number, to a seller.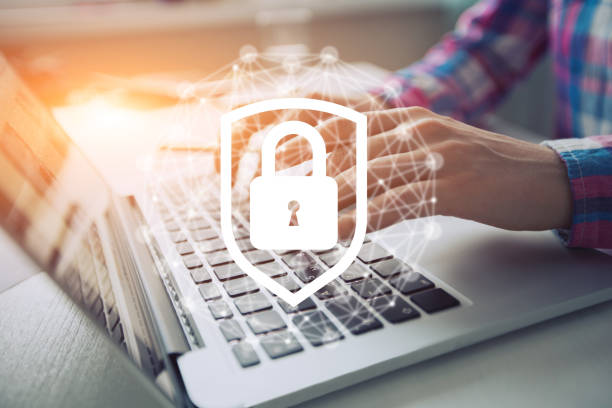 If they need this information for shipping purposes, they should be able to get it from the app. Giving out this information puts you at risk for identity theft and other scams, so it's best to play it safe. Poshmark users also have the option to use a fake name when creating their account, which can further help to protect your identity.
Are There Fake Items On Poshmark?
Listing fake items for sale is against Poshmark's terms of service, but that doesn't mean it never happens. As with any online purchase, it's essential to do your research before buying anything. If you're unsure about the authenticity of an item, ask the seller for more pictures or information. A legitimate Poshmark seller should have no problem providing this, but a scammer will likely explain why they can't.
Avoid buying items from sellers with a history of selling fake goods, and be sure to check the comments on their listings for any mention of fakes. If you buy a fake item, you can report the seller to Poshmark, and they will take appropriate action.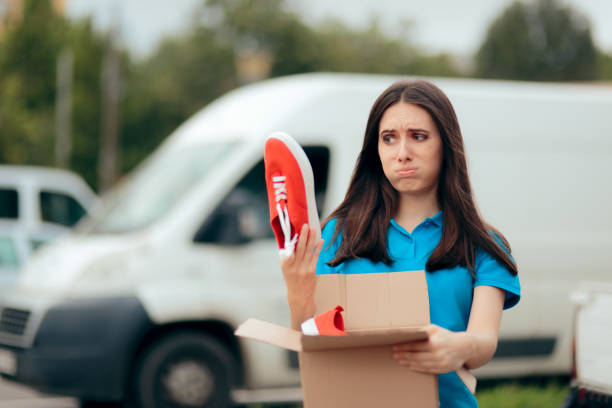 But how would someone know whether a Gucci product is original or fake? Unfortunately, there's no surefire way to tell if an item is fake just by looking at it. The best way to avoid buying a fake is to only purchase from reputable sellers with high ratings and positive feedback. Any mention of fakes in a seller's feedback should be a significant red flag, and you should avoid doing business with them.
In addition to fake items, there are also a lot of poor-quality items on Poshmark. These are typically mass-produced items made with cheap materials designed to fall apart quickly. While you may be able to get these items for a lower price, they're not worth it in the long run. You'll spend more money replacing them than you would have if you had just bought a higher quality item in the first place.
When shopping online with Poshmark (or anywhere else), it's important to remember that you get what you pay for.
Selling your products online? Check out more in our series of 'Is it Legit?'
Poshmark Safety For Sellers
If you have a seller Poshmark account (or are thinking about opening one), there are a few things you need to know to stay safe:
Set Up Your Payment Method Carefully
When you're ready to start selling, you'll need to set up a payment method. Poshmark offers two options: PayPal or direct deposit into your bank account. Both are relatively safe, but PayPal is the better choice if you're looking for an extra layer of protection.
With PayPal, you can choose to be paid instantly or wait until the item has been delivered and the buyer has confirmed that they're happy with it. This way, you won't have to worry about getting scammed out of your hard-earned money.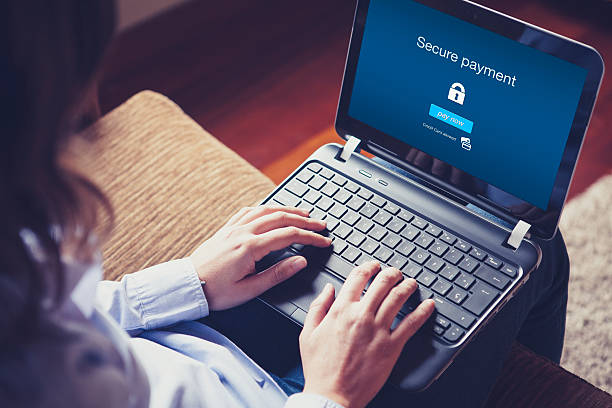 Direct deposit is also safe, but a few instances of people getting scammed by having their bank account information stolen. If you choose this option, keep your bank account information safe and secure.
Get to Know Your Buyers
One of the best ways to stay safe on Poshmark is to get to know your buyers. When you first start selling, you won't have any feedback or ratings, so it's essential to be extra careful. Take some time to look at the buyer's profile before accepting an offer. They're probably safe to do business with if they have a lot of positive feedback. However, it's best to avoid them if they don't have any feedback or their feedback is primarily negative.
Another thing to look for is how long the buyer has been a member of Poshmark. If they just joined, there's a higher chance that they're a scammer. Scammers often create new accounts to buy items and never pay for them. If you have any doubts about a buyer, don't hesitate to ask them questions. A legitimate buyer will have no problem answering them, but a scammer will likely try to avoid doing so.
Be Careful With Your Shipping
When you ship your items, use a tracking and insurance service. If something happens to the package en route, you can file a claim and get compensated for the lost or damaged items. It's also a good idea to take pictures of the items you're shipping before you send them off.
If there are any problems with the delivery, you'll have proof that the items were in good condition when they left your hands. If the mailing address on the buyer's account differs from the one on their PayPal or bank account, confirm that it's the correct address before shipping. Scammers will often change their address in an attempt to get the item sent to a different (usually vacant) location.
Keep Your Personal Information Private
When selling on Poshmark, you'll share personal information with your buyers (such as your name, address, and phone number). It's essential to keep this information private and only share it with people you trust. Scammers have been using this information to commit identity theft, so it's best to avoid caution.
Also, look at their recent purchase history to ensure they're not trying to buy many items at once from different sellers. This is often a red flag that they're planning on reselling the items and not paying for them.
Refund Policy
If you get scammed on Poshmark, don't worry, you're not out of luck. Poshmark has a refund policy in place that will protect you from fraudsters. If you don't receive your item or it's not as described, you can file a claim and get a full refund. The process is simple, so you shouldn't have trouble getting your money back.
Contact Poshmark's Customer Service
If you have any problems with buyers or feel something fishy is happening, don't hesitate to contact Poshmark's customer service. They're always happy to help and will do whatever they can to resolve the issue. Poshmark is an excellent platform for e-commerce, but like anything else, there's always a risk of fraud. You can minimize this risk and have a safe and successful selling experience by taking simple precautions.
Pros Of Poshmark
E-commerce websites have become popular in recent years. Poshmark is one of these e-commerce sites, and it has been gaining popularity for a while now. Buying clothing online can be risky because you can't try the clothing on before you buy it. This is where Poshmark comes in; it is a website that lets people buy and sell new or lightly used clothing items. Some pros of Poshmark include:
Ease Of User Interface
The Poshmark website is very user-friendly. It is easy to navigate and find what you are looking for. The search bar makes it easy to find specific items, and the categories are well organized. Along with an easy-to-use website, Poshmark also has a user-friendly app. The app is available for both iPhone and Android devices.
Variety Of Brands And Items
Poshmark has a wide variety of brands and items available for purchase. Whether you want Louis Vuitton or Forever 21, there is a good chance you will find it on Poshmark. There are also various items available for purchase, not just clothing. You can find makeup, shoes, handbags, and more.
Discounts And Sales
Poshmark frequently has sales and offers discounts on certain items. They also have a "Posh Party" feature where certain items are discounted for a limited time. These sales and discounts make it more affordable to shop on Poshmark. In addition, counterfeit goods are not allowed on Poshmark, so you can be sure that what you buy is the real deal.
Cons Of Poshmark
Poshmark does have some cons, as no website or company is perfect. Some of the cons of Poshmark include:
Sizes May Not Be Accurate
When buying clothing online, it is always risky because you can't try the clothing on before you buy it. In addition, sizes may not be accurate on Poshmark. This means that the item you receive may not fit how you expected it to. If possible, check the item's measurements before purchasing to ensure it will be the correct size.
If you buy a leather jacket that is too small, for example, you may not be able to return it. Some common scams on Poshmark involve sellers sending fake measurements to make an item seem larger or smaller than it is.
Different Quality Than Described
Another risk of buying clothing online is that the quality may not be as described. For example, the clothing may be damaged, ruined, or not what you expected. This is why it is essential to read the descriptions and reviews before purchasing an item on Poshmark. Checking the seller's rating will also give you an idea of what to expect in terms of quality. Poor fabric content is one thing to watch out for when buying clothing on Poshmark.
No Returns
Poshmark does not accept returns. This means that once you buy an item, it is final. There are no refunds or exchanges. This can be risky, as mentioned before, because sizes may not be accurate, and you may end up with an item you can't wear. If you are unsure about an item, it is best to message the seller and ask as many questions as possible before purchasing.
Final Note
Poshmark is a great platform to buy and sell fashion items. It is a safe and secure site with excellent customer support. You can find new or gently used items at a fraction of the retail price. Poshmark is a great way to clear your closet and make extra cash. Just like any online marketplace, there are always going to be scammers. Be sure to do your research and buy from trusted sellers. When in doubt, contact customer support. Poshmark is an excellent platform for fashion lovers to buy and sell items. With a little bit of caution, you can shop safely and securely on Poshmark.