Is Etsy Legitimate?
The global online selling and buying trend has taken the world by storm. The COVID-19 pandemic has only expedited this process as people increasingly buy things online to avoid going out in public. Etsy is one of the most popular online marketplaces for handmade and vintage items, and it has seen a surge in popularity in recent months. Etsy sellers offer a wide range of items, from clothes and jewelry to home décor and art.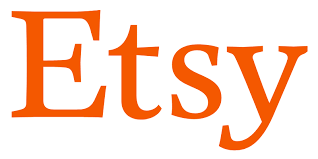 However, some people are hesitant to shop on Etsy because they are unsure if it is a legitimate website. With over 2 million active Etsy sellers, knowing which ones you can trust can be challenging.
In this article, we will answer the question: is Etsy legit? We will also provide tips on spotting a scam on Etsy and what to do if you come across one.
What Is Etsy?
Etsy is an online marketplace that was founded in 2005. It is a platform for people to sell handmade, vintage, and unique items.
Over the years, Etsy shop has become one of the most popular online marketplaces, with over 60 million active buyers and 2.7 million active sellers. Etsy's mission is to "keep commerce human." They want to connect with people worldwide and help them sell and buy unique items.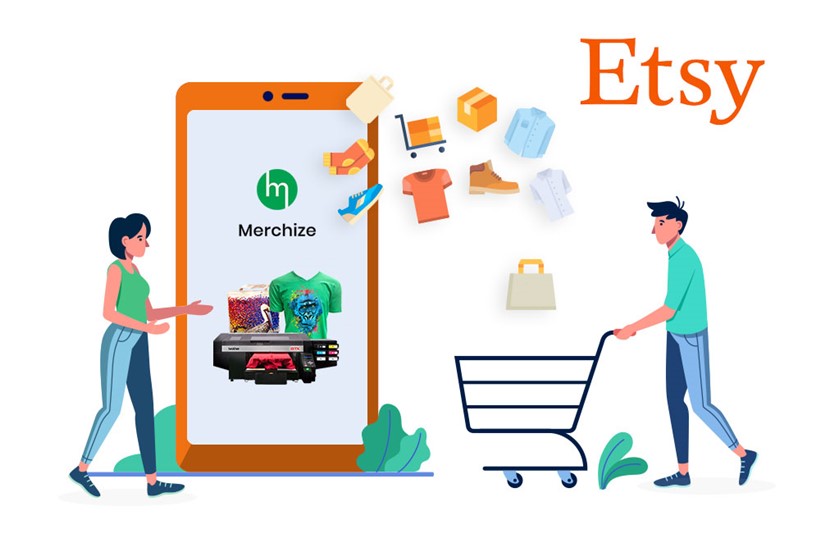 In addition to being a marketplace, Etsy shop is also a community. There are forums where Etsy sellers and buyers can connect and groups for people with similar interests. For example, there are groups for knitters, crocheters, and people who like to buy handmade items. The Etsy seller's shop is like their own little store on the internet, and they can customize the look of their shop to match their brand.
When you buy something on Etsy, you buy directly from the Etsy seller.
This differs from other online marketplaces, such as Amazon, where you buy from the website. With Etsy, you can contact the seller directly with any questions or concerns you may have about an item.
Is Etsy Safe To Buy?
Etsy is a legitimate website, and it is safe to buy and sell on the platform. Etsy has been in business for over 15 years and is among the most popular online marketplaces.
In addition, Etsy is a publicly traded company, which means it is subject to strict financial regulations. But there are always risks when buying or selling online, and it is essential to be aware of them.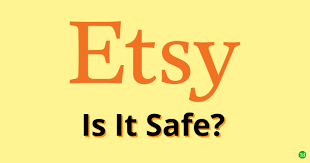 Whenever you buy or sell something online, there is a risk that you will not receive what you paid for or that the item will be different than it was described. This is true for all online marketplaces, including Etsy. However, there are some things you can do to minimize this risk.
For example, when buying an item on Etsy, read the description carefully and look at all the pictures. You should also contact the seller if you have questions about an item before making a purchase.
Etsy reviews are the essential thing to consider when buying an item. You can find reviews on the listing page for each item. Etsy shows reviews from the past three months by default, but you can view all reviews by selecting "All Reviews" from the drop-down menu. Reviews will give you a good idea of other Etsy buyers' thoughts of the item and the seller.
It is also a good idea to check the seller's shop policies before making a purchase. This way, you will know what to expect regarding shipping times, returns, and exchanges.
It is worth noting that Etsy does not guarantee that you will receive your item or that it will be as described. However, they do have an Etsy buyer protection policy in place.
If you don't receive your item or it is not as described, you can contact Etsy, and they will help you resolve the issue. While some risks are associated with buying or selling on Etsy, the platform is a legitimate website, and you can feel confident about using it.
Tips For Spotting A Scam On Etsy
Etsy is a great and safe place to buy handmade, vintage, or craft supplies, but like anything else, there are always a few bad apples. Here are some tips for spotting a scam on Etsy: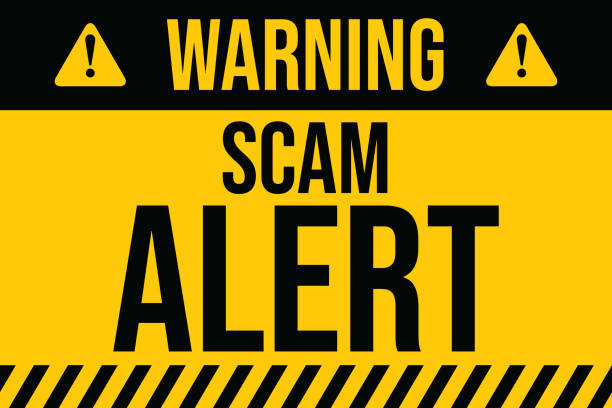 Check The Etsy Sellers' Reviews
The first thing you should always do when you're thinking about buying something from an Etsy seller is to check their reviews. Suppose they have many negative or no reviews. You can also check the feedback that other buyers have left for the seller – if there are a lot of complaints, that's another sign that you should be wary. The Etsy review system is usually pretty reliable, so if a seller has good reviews, they're probably legit.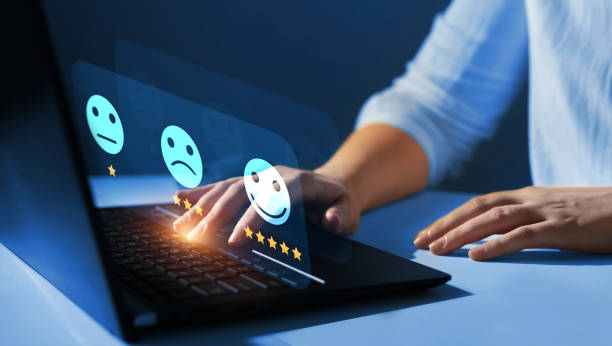 Collecting positive customer reviews takes time and effort, so if a seller is willing to go through all that trouble, they're probably not a scammer. Generally, if a seller has good reviews, they're probably legit.
Look At The Listing Photos
When looking at an Etsy listing, take a close look at the photos. If they look like they were taken with a low-quality camera or seem to be stock photos, that could be another sign that the listing is a scam.
Scammers will often use poor-quality photos because they don't want to put too much effort into their listings, and they don't want to spend the money on professional photos. A reliable Etsy seller's shop should look polished and professional.
Read The Item Description Carefully
When you're looking at an Etsy listing, be sure to read the item description carefully. If the description is short and doesn't give you much information about the item, that's usually a bad sign. Scammers will often write vague or short descriptions because they don't want to give away too much information about their product.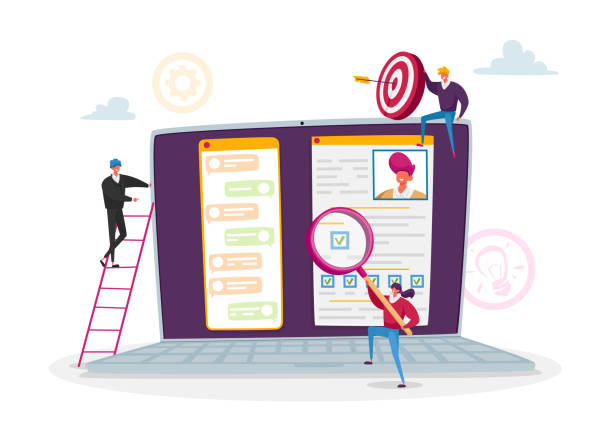 Check The Shipping Costs
Before you buy anything on Etsy, be sure to check the shipping costs. If the shipping costs are too high, that's a red flag. Scammers often inflate the shipping costs to make more money off their victims. Etsy shoppers should be aware of the average shipping costs for items similar to the one they're interested in to spot a scammer more easily.
A trusted Etsy account should have reasonable shipping prices in line with other Etsy shops charging for similar items. If a seller asks for an unusually high shipping fee, that's a sign that they're trying to scam you.
Is Etsy Safe For Credit Cards?
For credit cards, Etsy is as safe as any other online retailer. Your credit card information is transmitted using SSL (Secure Sockets Layer) encryption, the industry standard for secure online transactions. In addition, Etsy payments stores your credit card information on a secure server that is not accessible to the public.
Etsy is also a member of the Better Business Bureau, which means that they have agreed to adhere to the BBB's high standards for business practices. The successful businesses in the BBB maintain a good track record with their customers and resolve complaints.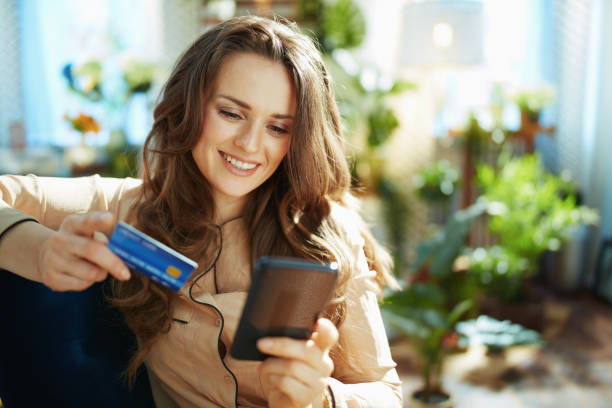 So, is Etsy safe? Etsy is a safe and reputable website for your online shopping needs. You can feel confident knowing that your credit card information is secure and that you're dealing with a company with a good reputation.
You are advised not to share financial information like your credit card number or banking information with anyone, even if they claim to be from Etsy. When in doubt, always contact Etsy directly to resolve any issues.
Etsy is a marketplace where people worldwide connect, both online and offline, to make, sell and buy unique goods. The heart and soul of Etsy is our global community: the creative entrepreneurs who use Etsy to sell what they make or curate, the shoppers looking for things they can't find anywhere else, and the manufacturers and vintage dealers who help bring their items to our marketplace.
Etsy's Return Policy and Buyer Protection
Another essential thing to consider when shopping on Etsy is its return policy and buyer protection. Etsy offers a very generous return policy, allowing buyers to return items for any reason within 30 days of receipt.
If an item arrives damaged or not as described, buyers can also request a refund. Etsy's buyer protection covers these situations and ensures that buyers will receive a full refund if unsatisfied with their purchase.
Etsy is a safe and secure platform to shop on, and its return policy and buyer protection make it even more so. Read through their policies if you're ever considering purchasing something on Etsy. You can find all the information you need on their website.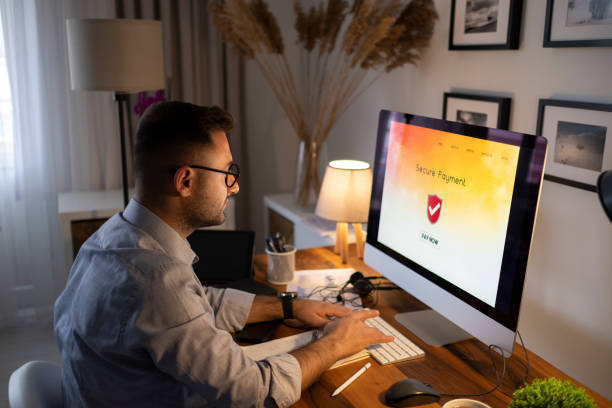 There are multiple categories on Etsy. For example, if you click on the "clothing" category, you will see different types of clothing available for purchase. These include dresses, tops, bottoms, outerwear, and sleepwear.
You can filter the results by price, brand, size, color, and more. The buyer protection in every category is the same. If you purchase an item that is not as described, you can return it for a full refund. If any seller violates Etsy's policies, their account will get removed.
You can report any seller who you think is breaking the rules. It is better to be safe than sorry.
Safety Tips For Buying on Etsy
It is the responsibility of the Etsy user to ensure a safe transaction. Buyers are more at the seller's mercy since they cannot inspect the merchandise before purchase. However, buyers can take steps to protect themselves when shopping on Etsy.
Here are a few safety tips for buying on Etsy:
Pay Attention To Feedback
Etsy has a feedback system to help users gauge a seller's trustworthiness. Be sure to check a seller's feedback before making a purchase. If a seller has primarily negative feedback, it's best to avoid doing business with them. Sometimes fake reviews are left for a seller, so read the reviews carefully before deciding.
Communicate With The Seller
If you have questions or concerns about an item, contact the seller before making a purchase. A good seller will be happy to answer any questions you have. If a seller is unresponsive or seems mysterious, it's best to move on. All communication with the seller should be done through Etsy's messaging system for your protection.
Request Photos
If you're considering purchasing an item but want to see more photos of it first, don't hesitate to request them from the seller. A good seller will have no problem sending additional photos. Fraudulent sellers will often avoid sending photos because they know the item is not as described.
Check Shipping Policies
Before making a purchase, check the seller's shipping policies. Some sellers charge exorbitant shipping fees, so it's essential to be aware of this before you buy.
Contact the seller if your parcel does not arrive at the estimated delivery time.
Use A Secure Payment Method
Use a secure payment method such as PayPal or Etsy's Direct Checkout when paying for your purchase. Avoid using methods such as wire transfer, which are not traceable. If a seller is pressuring you to use an insecure payment method, it's best to walk away from the deal.
How To Avoid Getting Scammed As A Seller?
Etsy is a vast online marketplace with millions of users worldwide. Still, like any other online platform, there will always be scammers looking to take advantage of unsuspecting users. As a seller on Etsy, it's essential to be aware of the different types of scams and how to avoid them.
Sometimes the buyer scammed the seller, while other times, the seller was the one doing the scamming. No matter what side of the transaction you're on, there are a few things to watch out for. If you're a seller, to avoid getting scammed:
Don't Sell Outside of Etsy
Etsy has a built-in payment system and buyer protection policy that can help you if something goes wrong with a transaction. If you sell outside of Etsy, you won't have any of these protections. A fraudulent buyer insists on paying through PayPal, Western Union, or another service outside Etsy. This is a huge red flag, and you should never agree to it.
Be Wary of Unusual Orders
Be cautious if you get an order for a large quantity of your product or an order from a country you don't usually ship to. These orders may be legitimate, but they could also be scams. If you're unsure about an order, contact the buyer to ask questions and get more information.
Don't Accept Overpayments
If a buyer sends you a payment for more than the cost of the item, don't ship it until you have contacted the buyer to ask what they would like you to do with the overpayment. This is a common scam where the buyer will send a fake payment for more than the item is worth and then ask you to send them back the difference.
When you realize the payment is fake, it's too late, and you're out the money.
Don't Offer Too Much Information
When communicating with a buyer, don't give out any personal information that could be used to scam you. This includes your full name, home address, email address, or other information that could be used to commit identity theft. If a buyer asks for this information, politely decline and let them know that you're not comfortable giving it out.
Use Etsy's Direct Checkout
Etsy's Direct Checkout is the safest way to accept payments on Etsy. It uses industry-leading fraud detection tools to help keep you safe from scams. If a buyer wants to pay with a different method, be cautious. Etsy's checkout system also allows you to issue refunds, so if there are any problems with an order, you can resolve them quickly and easily.
Pros And Cons Of Etsy
To ensure that you are making the best decision for your business, it is essential to understand both the pros and cons of using Etsy. By being aware of both the good and the bad, you can make an informed decision about whether or not Etsy is right for you and your business.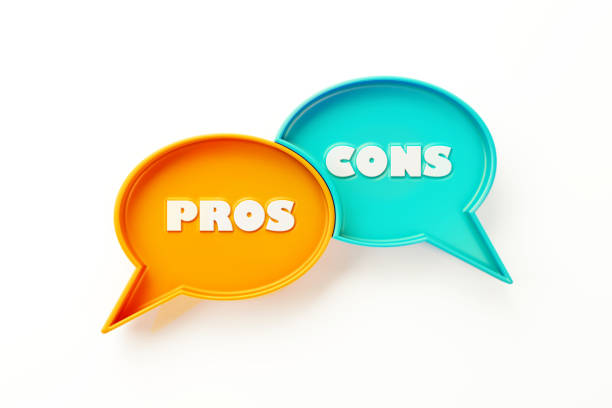 Pros Of Etsy
Aesthetically Pleasing
One of the reasons Etsy is so popular is because it is an aesthetically pleasing website. The site is easy to navigate, and it features a wide range of products that are all organized in a visually appealing way.
User Friendly
Another significant advantage of Etsy is that it is incredibly user-friendly. Even if you are unfamiliar with how to use website platforms, you can figure out Etsy without any problem. The site is designed in a simple way, which makes it easy to use for everyone.
High Traffic
Because Etsy is such a popular website, it receives a lot of traffic. This means that there is a good chance that your products will be seen by many people, which increases the chances that you will make a sale.
Variety of Products
Etsy features a wide variety of products, meaning there is something for everyone. No matter your interests, you will find a product on Etsy that you will love.
Con Of Etsy
Fees
One of the downsides of Etsy is that there are fees associated with using the site. These fees can add up, which can eat into your profits.
Competition
Because Etsy is so popular, there is a lot of competition. This can make it difficult to stand out from the crowd and sell your products.
Not Everyone Is Reliable
Because anyone can sell on Etsy, not everyone who is selling is reliable about their business. This means that some defective products are being sold on the site.
Bad Customer Service
One of the biggest complaints about Etsy is that their customer service is not very good. If you have a problem with your order, getting in touch with someone who can help you can be challenging.
The Bottom Line
Yes, Etsy is a legitimate website where you can buy and sell handmade or vintage items and art and craft supplies. However, there have been some complaints about the quality of items sold on Etsy, so be sure to research before making a purchase.
We believe Etsy is an excellent platform for those looking for unique, handmade items. Just be sure to use caution when making a purchase, and read the seller's return policy before completing your transaction.