Online shopping is a big deal these days, and more and more people are turning to the internet to purchase items instead of going to brick-and-mortar stores. eBay is one of the most popular online shopping platforms out there. Not only does it offer a wide variety of items, but you can also find some great deals. eBay buyers and sellers are worldwide, so you're not limited to your geographical location.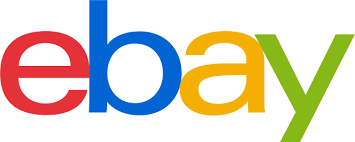 However, with the increase in online shopping comes an increase in scams. An eBay user may wonder if the eBay website is a legitimate website you can trust with your personal information and hard-earned money. In this article, we'll look at eBay, how it works, and whether or not it's a safe place to shop.
What is eBay?
eBay website is an online marketplace where people can buy and sell new and used items. The company was founded in 1995 and is headquartered in San Jose, California. It is an e-commerce platform that enables transactions between buyers and sellers. eBay allows businesses and individuals to create their online stores, where they can sell items to anyone worldwide.
eBay has over 182 million active users worldwide, making it one of the most popular online shopping platforms. In 2018, eBay generated $10.7 billion in revenue. The company has been profitable every year since 2004. This online auction site is available in over 30 countries, and the website is available in over 20 languages.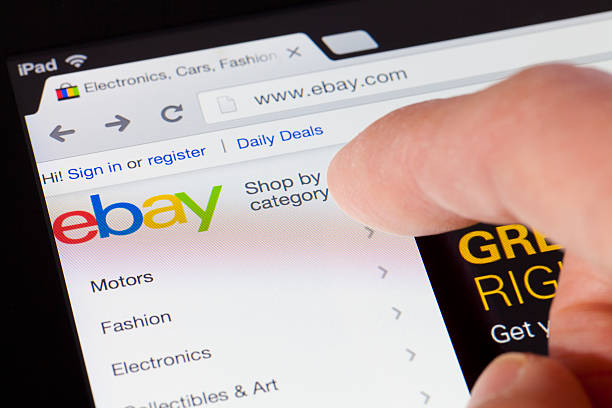 eBay works by allowing businesses and individuals to create their online stores. Sellers can list items for sale, and buyers can browse and purchase items they're interested in.
eBay takes a percentage of each transaction as a fee. eBay's money-back guarantee protects the buyer if they don't receive the item they purchased or if the item is not as described in the listing. eBay scams are relatively rare, but they do happen. If you're concerned about being scammed on eBay, you can do a few things to protect yourself.
Safety Tips For eBay
eBay is a safe place to shop, as long as you take a few precautions. Here are some safety tips to keep in mind when shopping on eBay:
Research The Seller And Items
Before you make a purchase, take some time to research the seller and the item. Check out their feedback score and read through their feedback comments. This will give you an idea of what kind of experience other buyers have had with this seller.
You can also search for the item on Google to see if any negative reviews or scams are associated. The negative feedback should be visible for all to see. More importantly, it is if the item is too good to be true.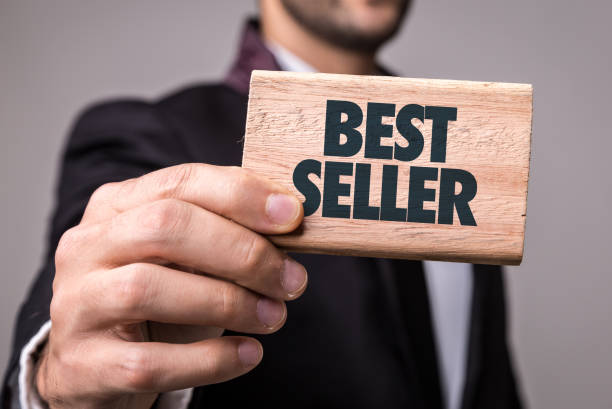 Similarly, please do some research on the item itself. If you're buying a used item, ensure you know what you're getting yourself into. For example, if you're buying a used car, you'll want to know about its history (e.g., how many owners it's had, whether it's been in any accidents, etc.).
You can purchase a vehicle history report for most cars. If you're buying a piece of electronics, research the model to see if there are any known issues.
Positive feedback ratings indicate that the seller is legitimate but don't take them at face value. Some scammers will create fake accounts with positive feedback ratings to trick unsuspecting buyers.
Pay With A Credit Card
If you're concerned about being scammed, one of the best things you can do is pay with a credit card. You can dispute the charge with your credit card company if you don't receive the item or it's not as described. Most credit card companies have fraud protection policies that will give you your money back if you've been scammed. Paypal is also a safe way to pay, as they have similar fraud protection policies. Paypal seller protection can help you if your item is not as described.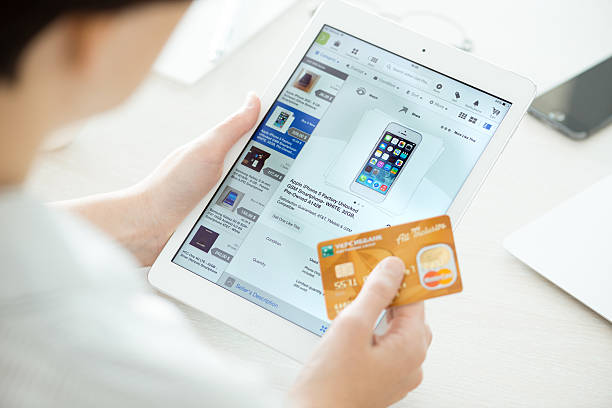 In addition, bid on items that have a Buy It Now option. This way, you can avoid the risk of being outbid by someone who's trying to scam you. Also, eBay gift cards are a great way to pay on eBay, as they can't be used for anything other than purchasing items on eBay.
Make Sure You Never Give Out Your Information
eBay will never ask you for your bank account information, credit card information, or social security number. If someone asks you for this information, they're probably trying to scam you. Don't give out any personal information unless you're the one who initiates the transaction. The most common way of scam is that some emails or texts look like it's from eBay, but it has a link to another website that looks similar to eBay.
When you log in to your eBay account with your details, the scammer gets access to all your personal information, including your passwords and bank account details. eBay users also take pride in their community and quickly report suspicious behavior. So, if you're unsure about a transaction, you can contact eBay customer support for help.
Don't Agree To Pay Outside Of eBay
It is essential that you only pay for items through eBay. If a seller asks you to pay them directly, they're probably trying to scam you. The same goes for using Western Union or Moneygram. Scammers commonly use these because the money can't be traced once it's been sent. A complete transaction should occur on eBay, and you should only pay through PayPal.
Whether on eBay or not, buying any item always comes with risk. But if you're careful and take the necessary precautions, you can minimize that risk and have a safe and enjoyable shopping experience on eBay. Making transactions on the site is easy and convenient; be smart about it.
Contact Customer Support If You Have Any Suspicions
If you ever have any suspicions about a transaction, the best thing to do is contact eBay customer support. They will be able to help you resolve any issues and investigate any suspicious activity. eBay scams are becoming increasingly common, but the company is constantly working to protect its users. So if you ever have any concerns, don't hesitate to contact their customer support team.
Is eBay Legitimate?
When we hear about online auction sites, the first name that comes to our minds is eBay. It's the world's largest online marketplace, where you can find pretty much anything you need. But is eBay legitimate? eBay is a publicly traded company, so it has to abide by laws and regulations. Usually, when a company is legitimate, it means that it has been in business for a long time and has a good reputation.
All companies have complaints against them, but eBay seems to have more than its fair share. Complaints range from buyers not receiving the items they paid for to sellers not being paid for the items they sold. There are also issues with account suspensions and buyers and sellers being scammed.
eBay is a huge company with millions of users, so it's not surprising that there are complaints. However, eBay seems more responsive to complaints than some other companies. It has a dispute resolution process and offers buyer protection for particular items.
If you're considering using eBay, you should research and read the reviews before deciding. But overall, eBay is a legitimate company that you can trust.
Selling your products online? Check out more in our series of 'Is it Legit?'
Common eBay Scams To Avoid As A Buyer
Generally speaking, eBay is a very safe place to buy and sell items. However, as with any online marketplace, there are always going to be some bad apples that try to take advantage of unsuspecting buyers. Buyers should know the most common eBay scams and how to avoid them.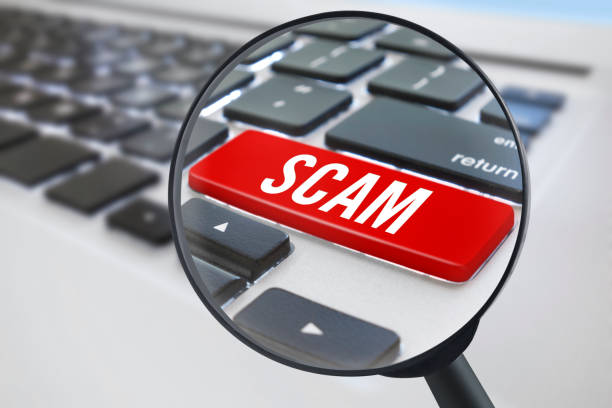 One of the most common eBay scams is known as "sniping." This is when a buyer waits until the last few seconds of an auction to place their bid to avoid giving other potential buyers a chance to outbid them. This can be a very frustrating experience for sellers, as they may have had other interested buyers willing to pay more for the item but could not do so because of the sniping. Some other common scams eBay buyers should avoid are:
Seller Runs Off With Your Money
eBay seller scams are unfortunately quite common, with scammers taking advantage of the fact that buyers can't physically see the item they're buying. This scam is usually perpetrated by sellers who have set up fake eBay accounts using stolen credit card information. They will list an item for sale at a meager price, and when a buyer purchases it, they will never receive the item.
Seller Sends You An Empty Box
Another common eBay scam is when a seller sends an empty box to the buyer after paying for the item. This could be incredibly frustrating if the buyer paid for expedited shipping, only to receive an empty box that arrived days before it was supposed to. The best way to avoid this scam is to always check the seller's feedback before purchasing anything from them.
New sellers perpetrate many eBay scams with no feedback, so it's always best to be cautious when dealing with them. Some fraud sellers will also try to pad their feedback score by listing low-priced items and offering free shipping to get a few positive feedbacks before they start scamming people.
Fraudulent Seller Ships With An Incorrect Name
This scam is becoming increasingly common as scammers try to avoid getting caught by eBay's fraud detection systems. In this type of scam, the seller will list an item for sale, and when the buyer purchases it, they will notice that the shipping address is to a different name than the one on the account.
This is usually a sign that the account has been hacked and the scammer is trying to use it to ship items themselves. The best way to avoid this scam is to always check the shipping address before purchasing anything from a seller.
Seller Uses A Fake Tracking Number
Some scammers will try to use fake tracking numbers to make it appear as though they have shipped the item when they haven't. This can be incredibly frustrating if the buyer expects the item to arrive by a specific date and it never shows up.
The best way to avoid this scam is to always check the tracking information before purchasing anything from a seller. Also, check the seller's feedback to see if there have been any complaints about them not shipping items.
Some Common eBay Scams To Avoid As a Seller
eBay is generally a safe place to buy and sell, but scammers will always be looking to take advantage of people. To avoid the most common scams as a seller, you need to be aware of them. eBay sellers can be scammed in several ways, but some scams are more common than others.
Buyer Offers To Overpay With PayPal
This is a common scam that many sellers fall for. The buyer will contact you and offer to pay more than the asking price for your item if you agree to use PayPal. They may even say that they will pay PayPal friends and family so that you don't have to pay any fees. This is a scam because the buyer will send you a fake PayPal payment notification.
Once you ship the item, you will never receive the money. The best way to avoid this scam is to accept payments through eBay's payment system. This way, you are protected by eBay's buyer protection policy.
Buyer Claims Item Is Not As Described
The buyer will contact you after receiving the item and claim it is not as described in the listing. They will say that the item is broken or damaged or not the same as the one in the photos. The buyer will then demand a refund.
The best way to avoid this scam is to take clear photos of the item and describe it accurately in the listing. You should also get insurance for your items to claim if the buyer damaged the item. The additional shipping cost is worth it to avoid this scam.
Buyer Asks For Refund Before Returning Item
This is another common scam. The buyer will contact you and say they want to return the item but don't have the money to pay for shipping. They will ask you to refund the shipping cost so they can return the item.
The best way to avoid this scam is to refuse to refund the shipping cost. You can also offer to pay for half of the shipping cost if you want to be excellent. Feedback ratings are essential on eBay, so it's up to you whether you want to take this risk.
Pros And Cons Of Using eBay
When planning to buy or sell online, the first option that comes to mind is eBay. It has been around for a while and is a trendy marketplace. But in the past few years, there have been a lot of scams taking place on eBay. This has led many people to wonder, is eBay reliable? Let us take a look at some of the pros and cons of using eBay-
Pros Of eBay
A Large Number of Buyers and Sellers
This is one of the most significant advantages of using eBay. There are millions of buyers and sellers on the platform from all around the world. So, whether you are looking to buy or sell, you will find what you are looking for on eBay.
A Wide Range of Products
Another great thing about eBay is its wide range of products. You can find almost anything and everything on the platform. You name everything from clothes to electronics, books to furniture, and eBay has it. The illegal products are not allowed on the platform, though.
Great Deals
Since there is a lot of competition on eBay, sellers are always looking to offer great deals and discounts on products. So, if you are a buyer, you can find some good deals on the platform.
Con Of eBay
Risk of Scams
The biggest downside of using eBay is the risk of scams. There have been many cases of people being scammed on the platform. So, if you plan to buy or sell on eBay, you must be very careful. Make sure that you only deal with reputable sellers and buyers.
Fraudulent Sellers
Another problem with eBay is many fraud sellers on the platform. These sellers often sell fake or counterfeit products. So, if you are planning to buy something expensive on eBay, make sure that you do your research and only buy from a reputable seller.
eBay Fees
Another downside of using eBay is that they charge fees for listing and selling products. These fees can add up, especially if you are a professional seller. It is essential to factor in these fees when selling on eBay.
Customer Service
One of the biggest problems with eBay is its customer service. It can be tough to get in touch with a customer service representative. And even if you do, they often don't seem to be very helpful.
Despite the cons, eBay is still a great platform to buy and sell products. Be careful and research before buying or selling on the platform. Overall, eBay is a legit platform and is safe to use.
Final Note
No matter how big or small, every business has to start somewhere. There are a lot of great businesses that have been born from eBay. If you have a product or service that you think people would be interested in, give it a try! You never know unless you try. eBay is an excellent platform for business owners and entrepreneurs to get started. It's easy to use, and millions of potential customers worldwide exist. Except for a few scams, it is safe and secured. So, go ahead and give it a try!